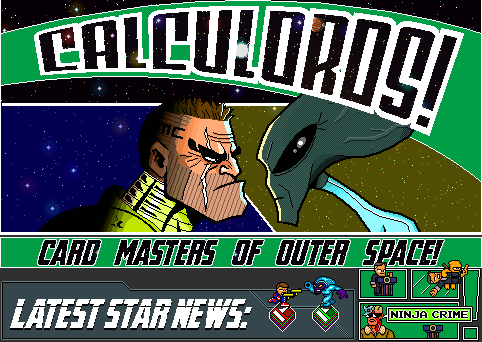 Welcome to the OFFICIAL Unofficial Calculords Wiki
Edit
This wiki is devoted to Calculords, the game created by internet genius Seanbaby and Ninja Crime.
The game was released on the iOS App Store on February 21st, 2014, and in the Google Play store on September 4, 2014. The game is free on Android, Apple, and Windows devices, and includes optional purchasable add-ons.
Soon, this wiki will serve as a thorough catalog of the game and all the elements it contains. For the time being, however, it is a work in progress, and the information herein may not be 100% accurate.
Video Review
Edit
Check out this video to see what Calculords is all about!